Aug 2, 2006
Veteran Executive of Semiconductor Fab Operations Will Lead SanDisk's Activities
In Its NAND Flash Strategic Partnership With Toshiba at Yokkaichi
MILPITAS, CALIF., AUG. 4, 2006 - SanDisk® Corporation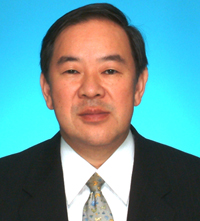 (NASDAQ:SNDK) today announced the appointment of Dr. Atsuyoshi Koike as president of SanDisk Limited (SDKK), the company's wholly-owned subsidiary in Japan. Dr. Koike's primary focus will be on technology and Fab operations at SanDisk's flash wafer development and manufacturing facility at Yokkaichi, where SanDisk has a strategic partnership with Toshiba
With more than 20 years of experience   managing the development of emerging technologies on the corporate level, Dr. Koike, 53, will report to Dr. Randhir Thakur, executive vice president of technology and worldwide operations.  SanDisk, through its partnership with Toshiba, has been the largest foreign investor in leading-edge semiconductor manufacturing in Japan in the past few years.
Dr. Koike will oversee the operation of SanDisk's existing investments at Yokkaichi and the development of Fab 4, a new joint venture between SanDisk and Toshiba called Flash Alliance, Ltd. Fab 4 is expected to be one of the largest and most advanced semiconductor manufacturing facilities in the world during the second half of this decade.
"Dr. Koike is a person of high integrity, who is widely known and respected internationally as an industry leader," said Dr. Thakur. "His ability to build and lead strong teams will be a great asset to SanDisk as we expand our presence in Japan with these new production facilities.  We are excited to have him overseeing SanDisk's portion of this state-of-the-art NAND flash manufacturing complex.  Dr. Koike's joining SanDisk to lead our Japan activities is a strong confirmation of SanDisk's long-term commitment to return semiconductor manufacturing in Japan to a world-class leadership status in the coming years."
Mark Hornstra, SDKK representative director and managing director, will retain responsibility for SanDisk's retail and OEM business in Japan.
Before joining SanDisk (Japan) Limited, Dr. Koike was a corporate chief engineer at Renesas Technology. Prior to that, he was President and CEO of Trecenti Technologies, Inc., the first 300mm wafer manufacturing company for volume production. He led his engineering team to successfully implement full single-wafer processing and dramatically reduced cycle time for both volume production and prototype manufacturing.     He also served as chairman of J300E, a Japan consortium to standardize 300mm technologies, and closely worked with I300I and SEMATECH.
Previous to Trecenti, he held various management positions at the Semiconductor Division of Hitachi Ltd. for more than 20 years. These included general manager of the Semiconductor Manufacturing Technology Center. He started his career as a dry etching process engineer with Hitachi. 
Dr. Koike earned B.S. and M.S. degrees in material science from Waseda University, Japan, and a Ph.D. degree in electrical engineering from Tohoku University, Japan. 
SanDisk is the original inventor of flash storage cards and is the world's largest supplier of flash data storage card products, using its patented, high-density flash memory and controller technology. SanDisk is headquartered in Milpitas, Calif. and has operations worldwide, with more than half its sales outside the U.S.
---

SanDisk's product and executive images can be downloaded from
http://www.sandisk.com/about-sandisk/media-kit
SanDisk's web site/home page address: http://www.sandisk.com
SanDisk and the SanDisk logo are trademarks of SanDisk Corporation, registered in the United States and other countries. 

CONTACT:
SanDisk Corporation
Ken Castle
(408) 801-7032
kcastle@sandisk.com