Sep 19, 2006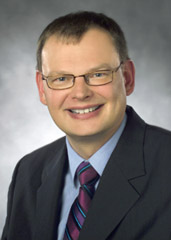 MILPITAS, CA, Sep. 19, 2006 - SanDisk® Corporation (NASDAQ:SNDK), the world's largest supplier of flash storage card products, announced the appointment of Juha Raisanen as senior vice president. Raisanen, who brings more than 20 years of industry experience in demand management and supply chain operations, will be responsible for the company's worldwide operations and supply chain and will report to Dr. Randhir Thakur, executive vice president of technology and worldwide operations.
To manage SanDisk's global manufacturing that includes locations throughout Asia, Raisanen will be stationed in Shanghai, where he will be responsible for managing end-to-end supply chain and overseeing the worldwide manufacturing operations organization. In addition, he will continue to drive operational efficiency and effectiveness to further strengthen SanDisk's leadership in the areas of product cost, quality and customer satisfaction. The strategic transformation of the supply chain is an important step for the next phase of growth for the company.
Dr. Thakur said, "Juha's extensive experience and management skills will be of tremendous value to manage our growth and leverage our extensive manufacturing operations to meet the increasing worldwide demand for our products. His understanding of our customer base is vital in scaling our operations and infrastructure for our growing retail and OEM businesses."
Most recently, Raisanen was vice president at Nokia Corporation, where he was in charge of the supply chain and operations process as well as systems solutions development for the entire corporation. Previously, he was in charge of various operations, logistics and sourcing organizations on a regional or business division level in both Asia and Europe. Prior to Nokia, he worked in various executive roles including operations management at ICL Fujitsu. In addition, he served as editor and co-editor for a variety of industry publications.
Raisanen holds a M.S. degree in Industrial Engineering, Information Technology and Mechanical Engineering from Helsinki University of Technology.


SanDisk is the original inventor of flash storage cards and is the world's largest supplier of flash data storage card products using its patented, high-density flash memory and controller technology. SanDisk is headquartered in Milpitas, CA and has operations worldwide, with more than half its sales outside the U.S.
---
SanDisk's web site/home page address: http://www.sandisk.com
Photo available at http://www.sandisk.com/corporate/mediakit
SanDisk and the SanDisk logo are trademarks of SanDisk Corporation, registered in the U.S. and other countries.

CONTACT:
SanDisk Corporation
Mike Wong
408-801-1240 mwong@sandisk.com