Oct 25, 2007
Technology Leader Celebrates with "Sunset Strip Block Party"-An Unprecedented
Event at the Key Club, Roxy and Viper Room on the World Famous Sunset Strip
Exclusive Performances By Linkin Park, Common, The Crystal Method,
Cut Chemist, Z-Trip, MC Supernatural and More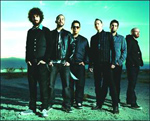 MILPITAS AND LOS ANGELES, CA, Oct. 26, 2007 - SanDisk®Corporation (NASDAQ:SNDK), the leader in flash memory, today announced the availability of its 8GB1 microSDHC™ and M2 flash memory cards to retail outlets worldwide. Compatible with the new breed of mobile phones with card slots, the 8GB SanDisk microSDHC and M2 cards are ideal for the growing number of consumers who make their mobile phone-with its built-in music player, digital camera and video player/recorder-the centerpiece of their digital lifestyle.
SanDisk's ongoing 'slot education' program is aimed at raising awareness both of the presence of a card slot in the majority of today's new mobile handsets and of the benefits available to those who use it. With a high capacity memory card in this slot, consumers can 'Wake Up Their Phone' and turn their handset into the ultimate lifestyle accessory, including the ability to store more than 2,000 digital songs, or more than 5,000 high-resolution pictures, or up to 5 hours of high-quality MPEG 4 video.2
Once digital content is stored on a high capacity SanDisk card, consumers can share their world with others, through simple uploading of content onto social networking sites-such as You Tube, MySpace and Facebook-allowing friends and acquaintances to share the experiences they have captured on the card. Content can be transferred through the mobile phone or through synching the card with a PC.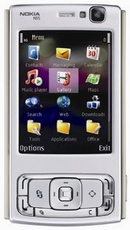 In celebration of the launch, SanDisk has teamed up with festival and event producers Guerilla Union (Rock the Bells, Paid Dues) for the "Sunset Strip Block Party," an unprecedented event incorporating exclusive headline performances from world-famous artists on the world famous Sunset Strip in Los Angeles, Calif. The massive fete is scheduled for Friday, October 26, and will take place throughout three of the Sunset Strip's most legendary nightclubs-The Key Club, The Roxy

Theater and the

Viper Room-making it the first event of its kind to use all three venues in unison. The event is the official kickoff for the SanDisk "Wake up your Phone" education campaign that will be continued throughout 2008.
Performances from Linkin Park, Common, The Crystal Method, Cut Chemist (visual performance) and Z-Trip will come together to celebrate this historic event. Staying true to the campaign and the night's 'slot education' theme, SanDisk is encouraging the invited guests to capture the event on their mobile phones.
In addition to the microSDHC and M2 card, SanDisk also offers a broad range of both embedded and removable storage solutions for mobile handset manufacturers and mobile network operators. These include iNAND™ and mDOC™ embedded flash drives; microSD™, miniSD™ removable flash cards; and SIM and MegaSIM™ cards.
SanDisk's 8GB microSDHC an M2 cards are now available in major retail outlets worldwide with suggested retail prices of $139.99 and $149.99 respectively. Visit  www.sandisk.com or your local retailer for details.
About SanDisk
SanDisk is the original inventor of flash storage cards and is the world's largest supplier of flash data storage card products, using its patented, high-density flash memory and controller technology. SanDisk is headquartered in Milpitas, California, and has operations worldwide, with more than half its sales outside the U.S.
---
1 1gigabyte (GB) = 1 billion bytes
2 Approximations based on JPEG images on 5 MP camera with average file size of 1.5 megabytes (for pictures); 4 minute songs at 128 kbps MP3 (for songs) and 5 hours of MPEG 4 video (30 frames per second, 640x480, 3Mb/sec. for video). Actual numbers may vary.
SanDisk and the SanDisk logo are trademarks of SanDisk Corporation, registered in the United States and other countries. iNAND, mDOC and MegaSIM are trademarks of SanDisk Corporation, and/or its subsidiaries. microSD, microSDHC and miniSD are trademarks. Memory Stick Micro M2 is a trademark of Sony Corporation. All brand names mentioned herein are for identification purposes only and may be trademarks of their respective holder(s).
This press release contains certain forward-looking statements, including specifications, applications and customer acceptance that are based on our current expectations and involve numerous risks and uncertainties that may cause these forward-looking statements to be inaccurate. Risks that may cause these forward-looking statements to be inaccurate include among others: our products may not perform as expected and the other risks detailed from time-to-time under the caption "Risk Factors" and elsewhere in our Securities and Exchange Commission filings and reports, including, but not limited to, our Form 10-K and our quarterly reports on Form 10-Q. We do not intend to update the information contained in this press release.