Apr 1, 2008
Exponential Growth of Mobile Phone Users Intensifies Need for Flash Memory Solutions; SanDisk Increases Existing Presence to Meet Growing Demand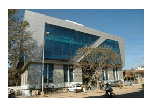 NEW DELHI, INDIA, APRIL 1, 2008 - SanDisk Corporation (NASDAQ: SNDK), today announced plans to increase market presence and diversify product offerings in India. SanDisk's expansion plans reflect the country's growing demand for flash memory cards that are used in mobile phones, digital cameras, and digital music players, as well as new markets, such as digital camcorders and Solid State Drives (SSDs), which replace hard drives in notebook computers. The company is the market share leader for flash memory cards and is capitalizing on its advanced Design Center in Bangalore and local distributor relationships to increase product offerings and brand awareness.

"India is a key part of SanDisk's global growth strategy," said Sanjay Mehrotra, co-founder, President and Chief Operating Officer of SanDisk Corporation. "The country's solid economic and infrastructure growth creates tremendous market opportunity for SanDisk and we are expanding our retail presence and broadening our product portfolio. In addition, we are leveraging the advanced NAND flash memory design work of our SanDisk India Device Design Center to develop innovative flash technologies for India's increasingly digitally-savvy population."

SanDisk offers a broad range of flash memory-based products, with the mobile phone market representing the largest application segment for cards. This market is expanding as more consumers gravitate toward phones that can play music, take high-resolution photos, access the Internet and play/record video. India is one of the fastest-growing mobile phone markets1 and is currently identified as the third largest mobile market in the world. As of January 2008, there were 242.4 million mobile phone users, a 55% growth index from the previous year2 .

Aarti Gahlaut, Assistant Manager, Peripherals Research, IDC India confirms this market trajectory, stating "Our latest data shows a significant expansion in the memory card market in Q4 2007 with a 24% increase over the previous quarter. Demand for memory cards has been on the rise in India with consumers using them primarily in mobile phones as well as in other portable devices, including digital cameras. SanDisk, as the flash storage card market share leader for mobile phones and digital cameras, is well-positioned to lead this market and provide flash memory solutions that accommodate the increasing demands of the Indian consumer base."

To accomplish this expansion plan, SanDisk is partnering with Indian distributors Ingram Micro and Rashi Peripherals Pvt. Ltd., In addition, the company is leveraging its Bangalore-based SanDisk India Device Design Center, where the engineering teams do research and design to develop the NAND flash memory technology that is the key component of all SanDisk products. The regional office has been in operation since June 2006.

Manisha Sood, Country Manager, Sales and Marketing, for SanDisk's Sales Office in New Delhi, said, "We are working closely with our distributors to deliver the SanDisk memory cards, music players, flash drives and other key products that are in high demand by local consumers. In addition, we are embarking on an integrated marketing campaign to build the brand through a platform that leverages print advertising and point of sales materials to build visibility among retailers and educate the retail channel and consumers. We have very high expectations for our efforts."
SanDisk key retail product lines include:
Mobile Cards - The SanDisk mobile family features the fingernail-sized microSD™ and microSDHC™ cards, and the Memory Stick Micro™ (M2). With capacities of 1, 2, 4 and 8-gigabytes (GB)3, the microSD, microSDHC and Memory Stick Micro (M2) cards are ideal for storing large quantities of music, photos and video. An 8GB card is able to store a combination of 1,000 songs4 , 1,200 photos5 and 21 hours of video6 .
Digital Camera Cards - SanDisk offers a complete line of cards in industry-standard formats that match the wide range of digital cameras in use today. There are a variety of cards for digital cameras-ranging from Point & Shoot to high-end digital SLRs. These include the SanDisk Ultra® II and SanDisk Extreme® III lines that are geared for digital photography. SanDisk cards are also used in camcorders, handheld and laptop computers, mobile phones, video game consoles, audio/video players and GPS navigation devices.
Flash drives - SanDisk is a market leader in USB flash drives with its Cruzer line. Flash drives are a fast and convenient way to store and transfer any kind of file-work documents, digital pictures, video and digital music. The Cruzer® line of USB flash drives includes the stylish Cruzer® Contour™, the rugged Cruzer® Titanium and the affordable Cruzer® Micro.
Sansa® Players - SanDisk's Sansa audio/video line offers consumers highly affordable, yet fun and fashionable music players loaded with appealing extra features. The Sansa product family includes the stylish and versatile Sansa® Fuze™, the tiny Sansa® Clip with big sound and video-centric Sansa® View. Other products include the kid-friendly7 Sansa® Shaker™ and the popular Sansa® e200.
SanDisk Corporation, the inventor and world's largest supplier of flash storage cards, is a global leader in flash memory - from research, manufacturing and product design to consumer branding and retail distribution. SanDisk's product portfolio includes flash memory cards for mobile phones, digital cameras and camcorders; digital audio/video players; USB flash drives for consumers and the enterprise; embedded memory for mobile devices; and solid state drives for computers. SanDisk (www.sandisk.com/corporate) is a Silicon Valley-based S&P 500 company, with more than half its sales outside the United States.
---
 1Telecom Regulatory Authority of India, press release no. 89 /2006
2Reuters, Feb. 23, 2008
31 gigabyte (GB) = 1 billion bytes. Some capacity is not available for data storage.
4Approximation based on 4 minute songs at 128 kbps MP3
5Approximation based on 2MP camera. Actual number of photos may vary based on phone model, resolution and compression
6Approximation for MPEG-4 video at 384 kbps. Actual time may vary based on resolution and compression.
7For ages 8+. Not intended for children young than 8 years old.
SanDisk's product and executive images can be downloaded from
http://www.sandisk.com/corporate/media.asp 

SanDisk, the SanDisk logo, Cruzer, SanDisk Extreme, SanDisk Ultra and Sansa are trademarks of SanDisk Corporation, registered in the United States and other countries. Cruzer Titanium, Sansa Fuze and Sansa Shaker are trademarks of SanDisk Corporation. The microSD and microSDHC marks and logos are trademarks. Memory Stick Micro (M2) is a trademark of Sony Corporation. Other brand names mentioned herein are for identification purposes only and may be the trademarks of their respective holder (s).

This press release contains certain forward-looking statements, including expectations for new product introductions, applications, markets, and customers that are based on our current expectations and involve numerous risks and uncertainties that may cause these forward-looking statements to be inaccurate. Risks that may cause these forward-looking statements to be inaccurate include among others: market demand for our products may grow more slowly than our expectations, there may be a slower adoption rate for products in new markets that we are targeting, and the other risks detailed from time-to-time in our Securities and Exchange Commission filings and reports, including, but not limited to, Form 10-K and our quarterly reports on Form 10-Q. We do not intend to update the information contained in this press release.